Sunday, 22 February 2009
Raw Recordings present :
Raw 006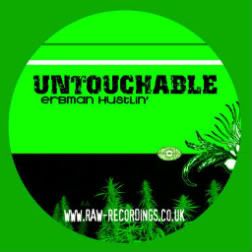 J Bostron - Green n Pretty
Erbman Hustlin' - Untouchable
Audio Clips
http://www.rawrecordings.co.uk/mp3s/JBostron-green&pretty.mp3
http://www.rawrecordings.co.uk/mp3s/Erbman-Untouchable.mp3
Test presses available soon...
http://www.rawrecordings.co.uk
http://www.hammerrecords.co.uk
http://www.myspace.com/djbostron
http://www.myspace.com/erbmanmusic
Posted by

J Bostron
at 21:34
No comments:

Labels: audio bullet, dj mix, drum and bass, j bostron, jungle, mp3, music, ragga jungle, raw recordings, release, vinyl
Respect 2 - Ragga Jungle Benefit LP
Featuring 12 great artists and original artwork illustrations by Monsta
Tracklisting
1. Baby Demo - Let the Children Play
2. Debaser - Ashes 2 Ashes
3. Aczid - Jah Come
4. The Archangel - I Sellasie I Remix
5. J Bostron - Enter the Dragon
6. Golden lion Marmoset - A Deeper Love
7. Lamboghini - Bad Like Me - Unsoundbwoy Remix
8. DJ Zwan - Kong Strikes Back (Extended Dub Version)
9. Bro N Palmatron - We are at War
10. Vanilla Xtrax - Wings of the Morning
11. Wayne Lonesome - Can Not Defeat - (Subcomandante Benefit Remix)
12. Dr Collosus - Soundbwoy ina Gameboy
But the great art and music is not the only reason to buy this compilation.
All the money generated goes into repairing the Mount Olive Basic School in Jamaica.
The school is in dire needs of repairs due to the hurricanes that devastated the island last year. There has also been a rise in violence in the local area where the school is located. For example, one of the children at the school has recently lost both parents to the violence and we hope that having the school repaired will give the kids some hope and ease the suffering with a view to keeping them in education.
CD / Digital Available NOW
Canada:
http://store.ragga-jungle.com/
Germany:
http://www.dubattack.net
Digital-Tunes:
http://www.digital-tunes.net/releases/respect_2___a_raggajungle_benefit
With special thanks to everyone for their contributions and effort which made this project possible.
Promo Mix:
http://www.gravegroove.com/mp3/Respect_2_Promo_Mix___WWW.MYSPACE.COM_RESPECT2.mp3
Posted by

J Bostron
at 21:09
No comments:

Thursday, 5 February 2009
J Bostron - Straight from the Chamber Volume 3



65 min // 256 kbps

Download Exclusively from:


http://www.dubchamberrecords.com

http://www.dubchamberrecords.com/J%20Bostron%20-%20Straight%20from%20the%20Chamber%20Vol.3.mp3





Tracklist:



01. Meatworks - Drunken Knights (dub)
//. Diamond Geezer - All Dem Clash (dub)
02. Aries - Ball of Fire Vip (Unreleased dub)
03. Onri - When I'm Weak (dub)
04. DJ SS - Black (X Nation Remix) (dub)
//. Vinyl Fatigue - What We Living In (dub)
05. BZ - 6 Million Ways VIP (dub)
06. Marcus Visionary - Musical Muderation (Liondub 003 dub)
07. Unsoundbwoy - Its Like That (dub)
08. Vinyl Fatigue - Me a Bad Man (ft. Tenor Fly) (dub)
09. 16AJ - Valley of the Shadows VIP (dub)
10. Invisible Landscape - Trip (Deep Instinct dub)
11. LJudas & Boj Lucki ft. Million Styles - Miss Fatty (dub)
12. HoT - Policeman and Soldier (dub)
13. Natty Ruler - Tubby Revenge (Hum fi Drum 008)
14. Dylan - Junglism VIP (Unreleased dub)
15. Visionary ft. Peter Ranking - Now (Liondub 001)
16. J Bostron - It's a Pity - (Dub Chamber D001)
17. Erbalist & Locked ft. Mikey Dangerous - Shudn't War With We (Humble 004)
18. Direct Feed - Why I'm Hot (Dub Chamber D002 dub)
19. Igit - Bungalow (dub)

http://www.myspace.com/djbostron
http://www.dubchamberrecords.com

Posted by

J Bostron
at 17:53
No comments: